Radwell Verified Substitutes
Radwell International studies the industrial market to determine high volume commodity items that can be manufactured in-house specifically for our customers.
Following extensive research and development we now manufacture a range of high quality replacement parts that come with a standard 3 year warranty and offer huge cost savings.
Our Verified Substitutes can save you up to 60% on buying original OEM parts and we ship your direct replacement within 24 hours.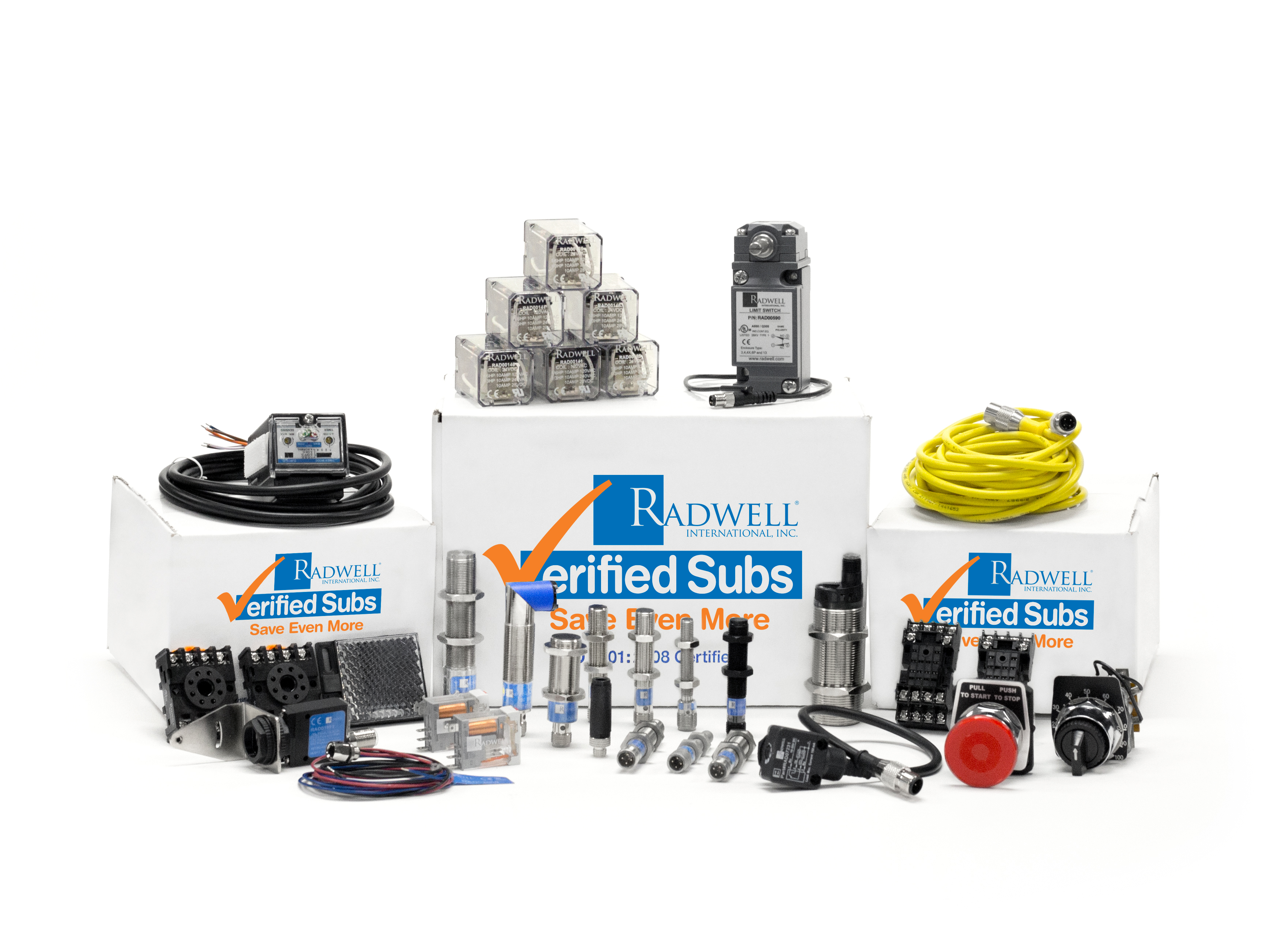 Radwell's Verified Substitute Products